Kristo Rodzevski
Hubris (MODRL00102)
May 1, 2020
CD and Digital.
Mary Halvorson, Bill Laswell, Ikue Mori, Tomas Fujiwara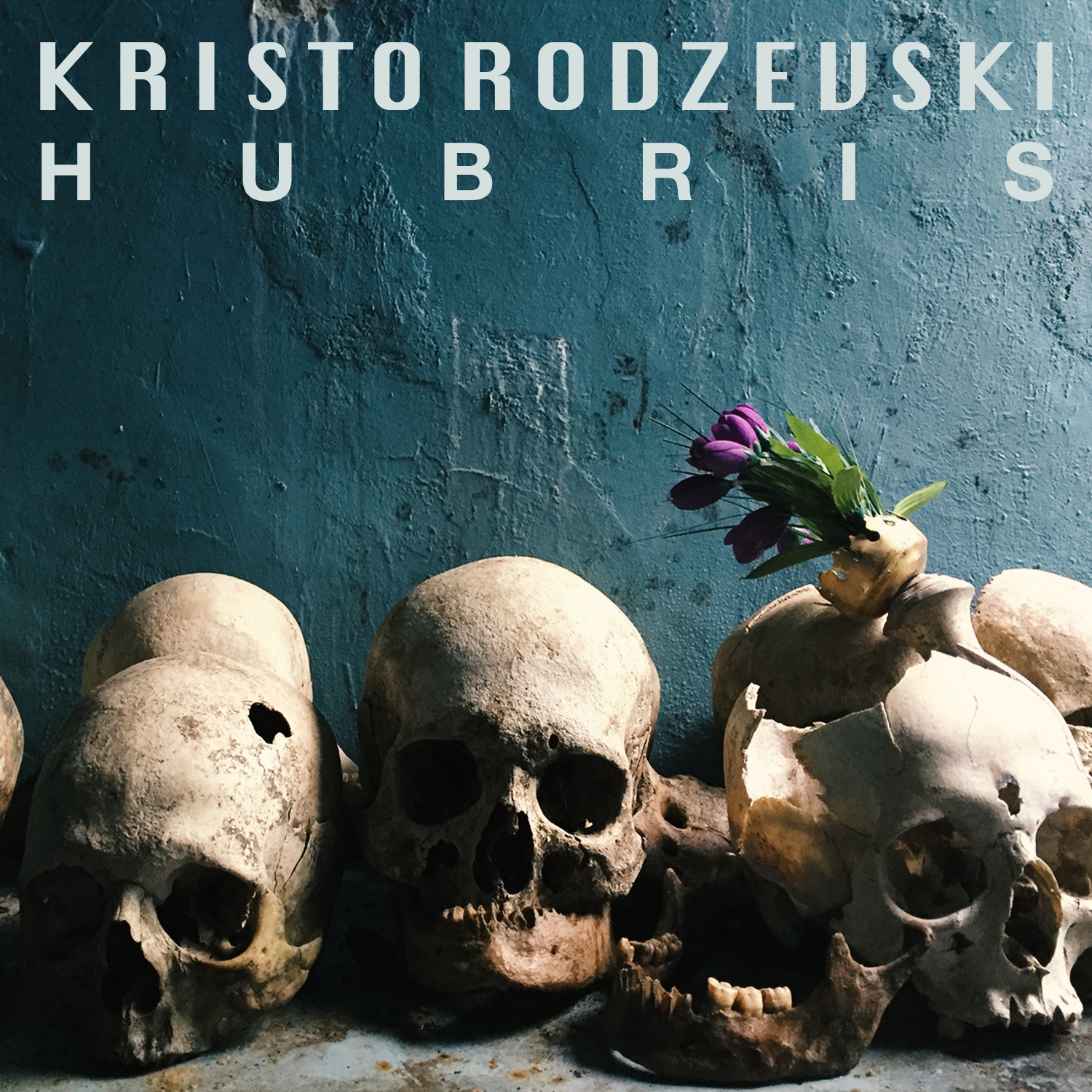 HUBRIS is the fourth album from the New York based songwriter, vocalist and guitarist Kristo Rodzevski. The album is a natural continuation from his previous free jazz/pop infused work, but includes a more hard-edged, rock sound.
Rodzevski works with his usual troupe of notable musicians from New York's avant and experimental music scene. His abrasive guitar chords provide an ominous foundation over which vulnerable vocals and deelply personal lyrics are intertwined with the scintillating, architectural electronics of Ikue Mori (DNA, Phantom Orchard), the forward driving drums of Tomas Fujiwara (Thumbscrew, Triple Double), the phantasmagorical sound of Mary Halvorson (Code Girl), and the grounding, iconoclastic bass of Bill Laswell. Richly produced to craft a singular landscape of sound by Laswell, it achieves a blended and layered effect while still allowing the songs space to breathe.
Acerbic and provocative, HUBRIS is a sonic mural, a turning, folding chimera with themes of distorted intimacy, unconscious fantasy, mortality, loss and the realities of the immigrant experience. This is life in it's unflinching wholeness - messy, sad, exhuberant and joyous.
Recorded at Orange Music, West Orange, NJ
Engineered by James Dellatacoma
Mastered by Michael Fossenkemper at TurtleTone Studio, NYC
Cover Photo by Ivanco Talevski
Artwork by Yoko Yamabe @ Randesign
M.O.D. Reloaded: Dave Brunelle, Yoko Yamabe
Bill Laswell
Against Empire (MODRL00100)
April 10, 2020
CD and Digital. Vinyl TBA late summer
Peter Apfelbaum, Pharoah Sanders, Herbie Hancock, Chad Smith, Jerry Marotta, Hideo Yamaki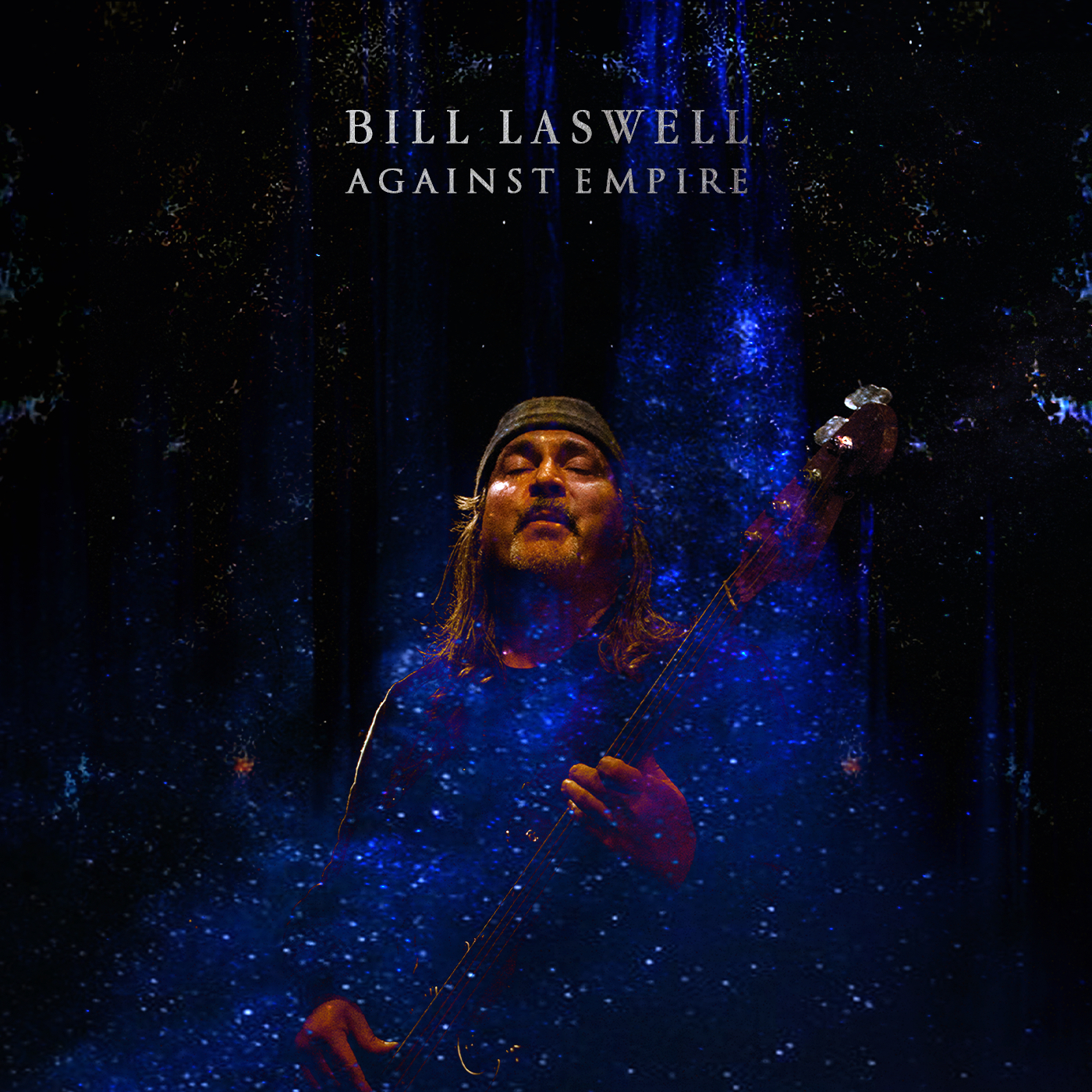 Over the course of three decades, visionary bassist/producer Bill Laswell has been one of the most prolific and restlessly creative forces in contemporary music, always a few steps ahead of the curve, EVOLUTION/REVOLUTION.
AGAINST EMPIRE, a new catagory of magical, electro/acoustic technology. Further research may shed a most revealing light on thr development of sound storage in material culture.
AGAINST EMPIRE projects a hybrid activity, constantly evolving texture crashes against smooth, unfolding rhythms built around the solid and elastic drum foundations of four iconic drummers - Jerry Marotta (Peter Gabriel), Chad Smith (Red Hot Chili Peppers), Hideo Yamaki (Japan's top dummer) and Satoyasu Shomura (Japanese pop phenomenon). The legendary saxophoniost Pharoah Sanders, especially known for his radical collaborations with John Coltrane, versatile multi-instrumentalist Peter Apfelbaum, minimal contributions from the great Herbie Hancock on electric piano and the unmistakable touch of master percussionist Adam Rudolph.
AGAINST EMPIRE, an iconoclast offering of multi-directional movements .... avant-jazz, rock, dub, experimental, ambient, sub-bass and on and on .... a dream colonization, a bizarre image of paradise, an imagined quality of elsewhere, constucts of the imagination, essense of difference.
Nothing is True, Everything Is Permitted
AGAINST the EMPIRE of LIES
AGAINST the ANTI-MUSIC of MEDIOCRITY
AGAINST COMPLACENCY and COMPROMISE
AGAINST SHAMELESS and UNINFORMED PRIVILEGE
AGAINST INHERENT RACISM DIRECT or INDIRECT, KNOWN or UNKNOWN
AGAINST EMPIRE
Recorded at Orange Music, West Orange, NJ
Engineered by James Dellatacoma
Mastered by Michael Fossenkemper at TurtleTone Studio, NYC
Photo by Toshiya Suzuki
Artwork by Yoko Yamabe @ Randesign
M.O.D. Reloaded: Dave Brunelle, Yoko Yamabe